YEAR START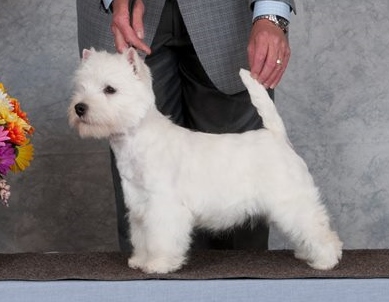 The year started out well with Tiffen becoming Ch.Windacre Tiffen Is the Word! Kosmo (Windacre Cause and Effect) our 6 month old male took her place and took to showing like a pro! As of the end of April he has accumulated 10 best puppy in terrier group, 4 BPIS all breeds and a group 1!
ENGLAND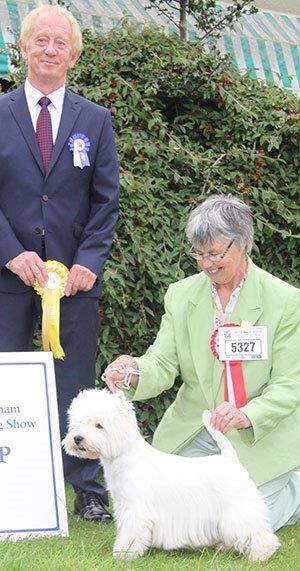 Meanwhile in England in April at National Terrier club show Rhumble received his 3rd CC and became Eng.Can.Ch.Windcare Ready to Rhumble! Rhumble is the first Canadian bred and owned westie to become an English champion!
AMERICA
In America in Jan. Waldo finished his Am.CH. and is now Can.Am.Ch.Windacre Where is Waldo! Bravo took over in the USA and he finished at the San Francisco Bay westie club specialty in April becoming Can.Am.Ch.Windacre Game Changer!
I am bursting with pride and I can't imagine what else is in store this year!
The year ended with our dear Kosmo as top terrier puppy and #3 all breed puppy! Home to relax and mature, he may hit the ring some next year!